Transform Your Garden into a Mysterious Haven of Horror
Elevate your Halloween garden decor to spine-tingling heights with our Spooky Sunflower Skull Garden Decoration Set. Unleash the perfect blend of creativity and eeriness into your outdoor space, captivating onlookers with its unique design and lifelike craftsmanship.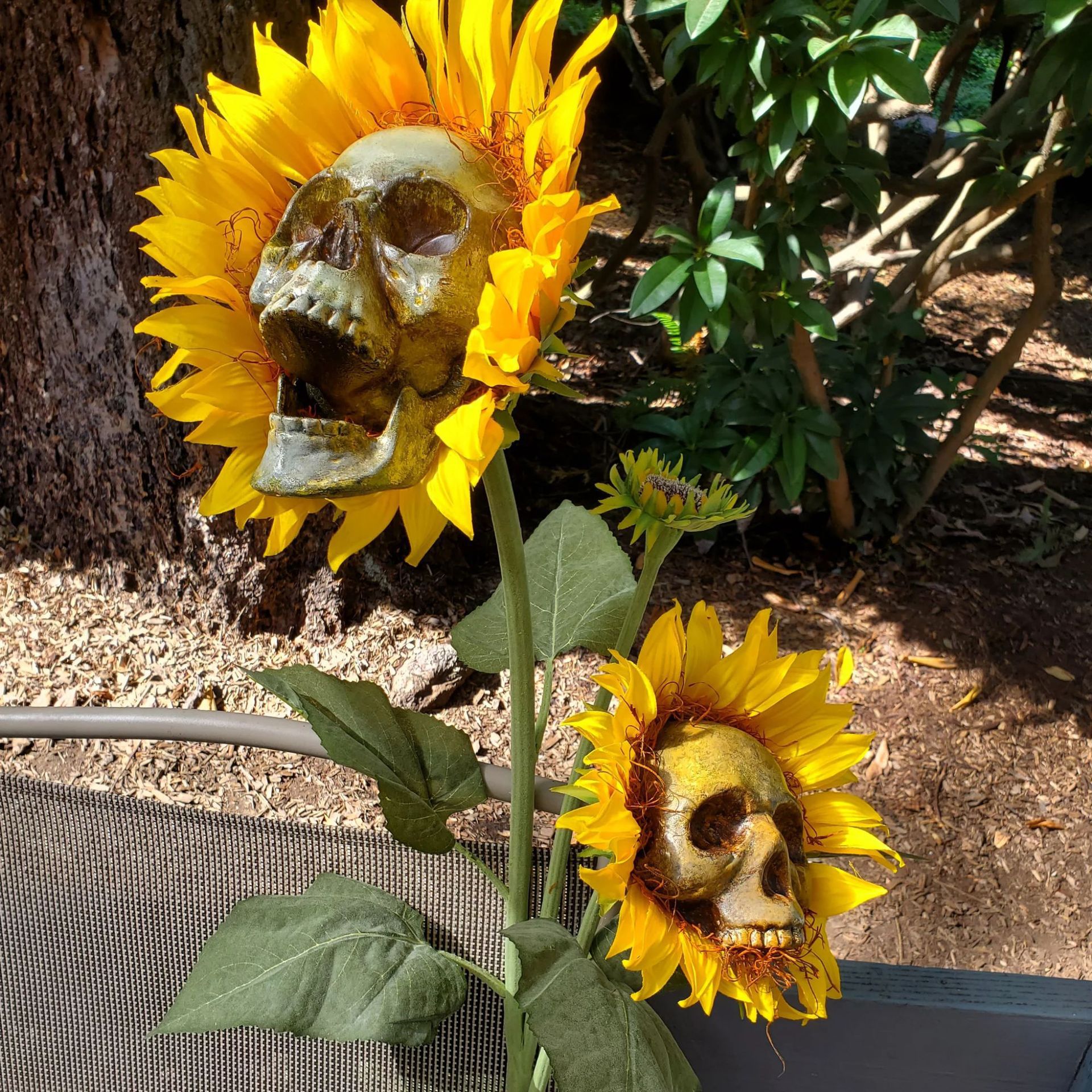 Uniquely Thrilling Appearance: Our sunflower-shaped skeleton heads stand guard, imbuing your garden with an air of mystery and strangeness that will leave your guests both enchanted and spooked.
Elevate Your Outdoor Space: Crafted from high-quality materials, these durable and low-maintenance decorations lend a distinct character to your garden, making it the ideal choice for Halloween enthusiasts.
Versatile Decoration: Ideal for outdoor lawns, Halloween-themed parties, cemetery scenes, and more. These skeleton sunflowers are the perfect addition to gardens, courtyards, lawns, and backyards, instantly transforming them into hauntingly captivating settings.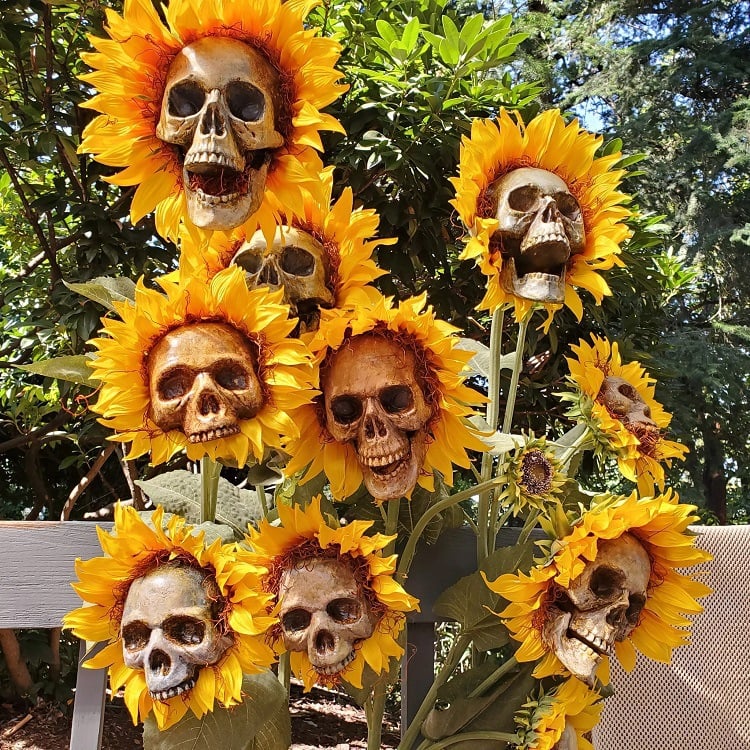 Specifications:
Material: PVC
Size: 65 x 15 cm (25.6 x 5.9 inches) - Total height
Craftsmanship: Stainless steel structure with handcrafted petals and leaves for a lifelike appeal.
Package Includes:
1 x Artificial Skull Sunflower
Why Choose us?
Unparalleled Design: Our sunflowers boast a one-of-a-kind design that will make your garden a captivating centerpiece during Halloween.
Quality Craftsmanship: Made from high-quality materials, these decorations are built to withstand all seasons, ensuring long-lasting beauty in your garden.
Perfect Gift: Share the eerie delight with family and friends who relish unique and oddball decorations.
Ease of Use: Lightweight construction allows for easy storage and movement, granting you the flexibility to experiment with various garden arrangements.
Versatility: Perfect for various occasions - from themed parties to haunted houses, our decorations set the stage for a terrifyingly thrilling atmosphere.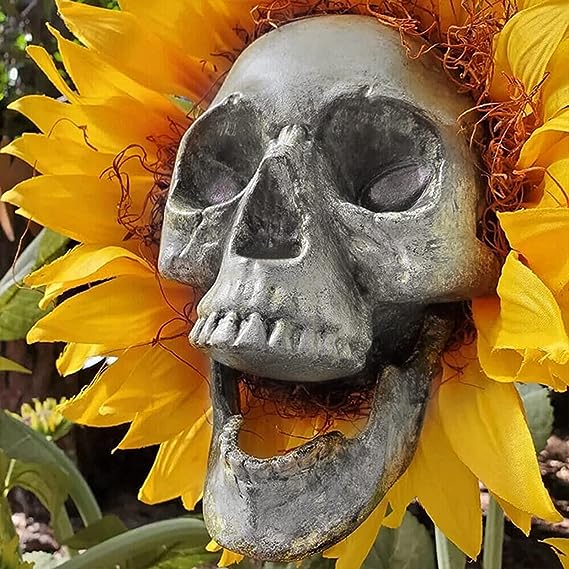 Notice:
Colors may vary slightly due to lighting and screen differences.
Please allow for minor measurement discrepancies of 2-4mm due to manual measurement.
FAQs:
Q1: Can I use these decorations indoors?
A1: While designed for outdoor use, these spooky sunflower decorations can also be creatively used indoors to set the perfect Halloween ambiance.
Q2: Are these decorations easy to assemble?
A2: Absolutely! Our Spooky Sunflower Skull Garden Decoration Set comes ready to be set up, making it hassle-free to transform your space.
Q3: What's the material used for the skeleton props?
A3: The skeleton bones are made of hollow plastic with a realistic texture, lending an ancient dungeon-like feel to your setup.
Q4: How durable are these decorations?
A4: Crafted from high-quality materials, these decorations are built to withstand various weather conditions, ensuring they stay looking eerie year-round.
Q5: Can I scatter these decorations in my garden?
A5: Yes, these decorations are perfect for scattering in mulch or small bushes to create a creepy atmosphere in your backyard.
Elevate your Halloween experience with our Spooky Sunflower Skull Garden Decoration Set. Transform your garden into a chilling haven that's sure to be the talk of the neighborhood. Order now and unleash the eerie charm!